Doreanse 1792-BLK Athetic Boxer Color Black
Doreanse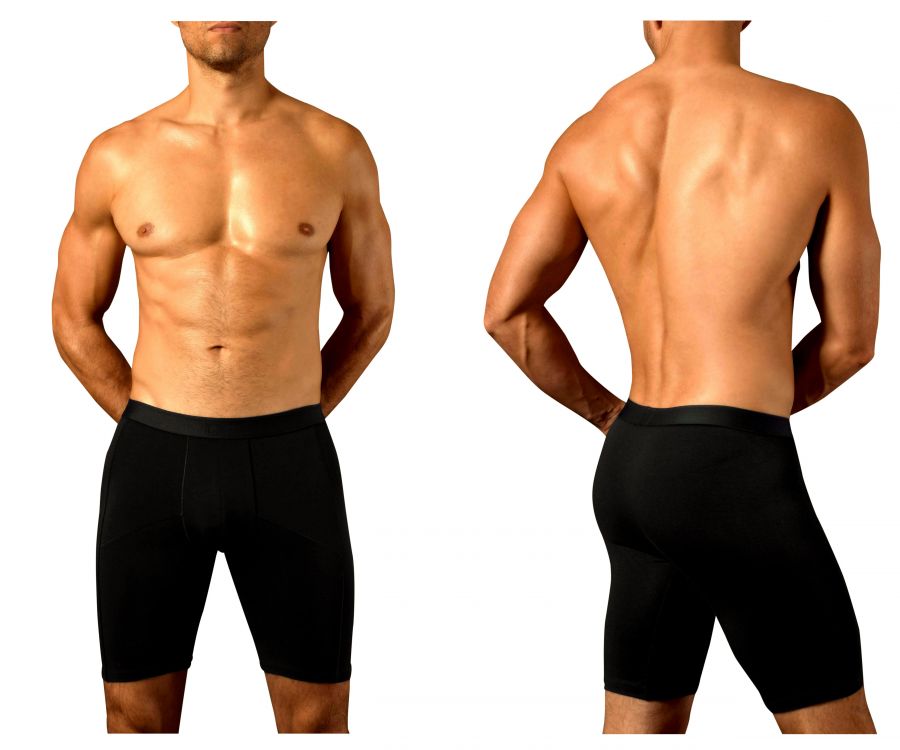 1792-BLK Athletic Boxer 
features a subtle design that really shows up as it stretches to form a sleek, body-defining fit that nicely accentuates your masculine contours. These full-coverage boxer briefs are ideal for any occasion. Pouch is seamed for support and definition. Long length.
Please refer to size chart to ensure you choose the correct size.
Composition: 45% Modal 45% Cotton 10% Elastane.
Long lasting comfort. Comfort fit.
Contour seam on pouch adds extra support.
For best long-term appearance retention, avoid high temperature washing or drying. Wash separately from rough items that could damage fibers (zippers, buttons).