Pikante PIK 1288 Mutek Corset Color Black
Pikante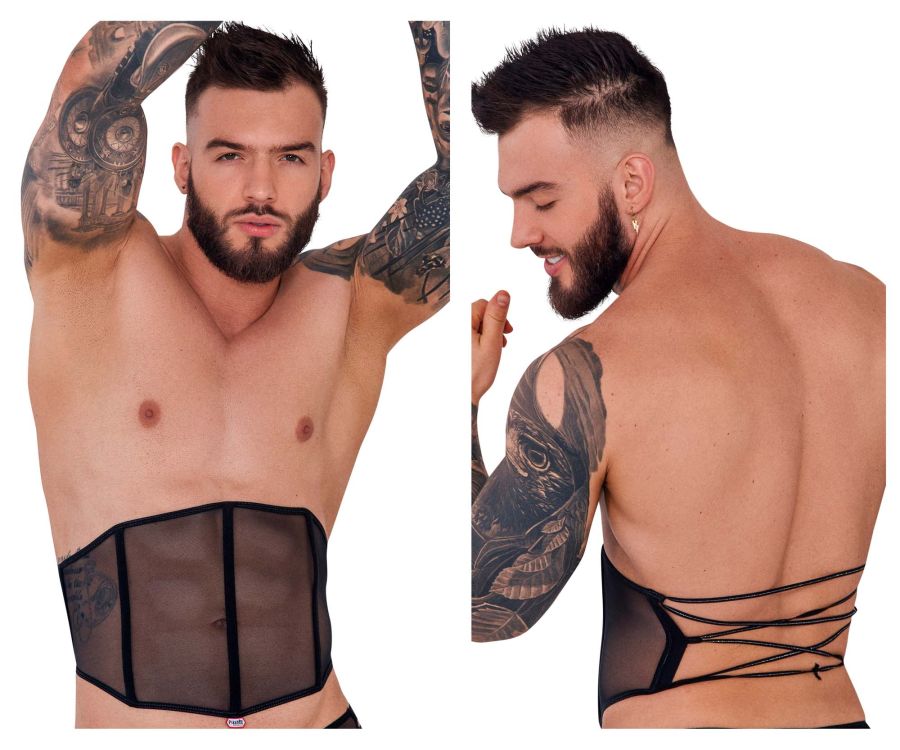 Introducing our Exquisite Transparent Corset – a mesmerizing blend of sensuality and sophistication that will transform your look and elevate your confidence to new heights. This stunning corset is designed to make a bold fashion statement and empower you to embrace your unique beauty.
Please refer to size chart to ensure you choose the correct size. Hand made in Colombia - South America with USA and Colombian fabrics.
Composition: 94% Polyester 6% Elastane.
Transparent fabric.
Vertical rods to help fitting.
Hand Wash. Do Not Bleach. Do Not Iron.
The following video contains no dialogue or narration. Music only. Please use Tab key to play the video.